Newsletter
Celebrations
Thank you to all the kids who led and served in our Christmas program!
Both programs were filled with so much joy, and we want to thank you for being the church!
Thank you!
Centerpoint Church has so many amazing middle school and high school servant leaders, and we want to take a moment to say thank you for serving God's church and having kingdom impact! We know your weeks are busy and schedules are full, so the time you take to serve joyfully and with humility is worth celebrating.
Winter weather didn't keep our seniors from gathering for the SALT Christmas event!
This gathering combined inspirational Christmas music and meditations with seasonal activities to make for a memorable holiday event. The special guest for the day was Kelsey Wielenga of "Very Good Trivia." There was friendly competition between table groups as Kelsey challenged us with clever holiday questions surrounding the Christmas season. Some of our SALT folks proved to be shining stars in this game of fun facts, while others of us learned how much we didn't know about holiday celebrations. Table One narrowly edged out Table Two to claim the top prize!
A highlight of the gathering was Steve Lenters' beautiful rendition of "O Holy Night." Other familiar Christmas music brightened the room as we sang traditional carols with joy. Rabbi Reuben of Bethlehem, pictured to the right, stepped out of history to share his narrative of his beloved little town of Bethlehem. Fellowship around coffee cups and holiday sweet treats concluded our pleasant afternoon together.
More information will be coming about future SALT events.
We are celebrating the completion of the new Birth-Kindergarten space at our Sioux Center Campus!
Thank to every person who supported this project through encouragement and giving generously! It matters, and so many of our kids have already been enjoying it! Thank you for making Centerpoint Church a place where kids know they belong!


Get Involved
Board Updates
The Board is planning Covenant Partners meetings in January. They will be held on January 15 at 10:45 am at the Hawarden Campus and on January 22 at 8:00 am at the Sioux Center Campus. The Board will present a short financial statement and Jamie will give a short update of the work of the Horizon Hub. The Horizon Hub is a group of churches being organized within the Alliance of Reformed Churches that are planning to do kingdom work together. Right now, there are four churches in the Hub: Centerpoint, Central Reformed in Sioux Center, New Life in Sioux Center, and Faith Reformed in Rock Valley. The Horizon Hub officially launched on January 1, 2023 and will begin taking applications from other churches who have the shared mission and vision of being churches that can do exponentially more together than they could do on their own. The work of this group of churches will be focused on 3 areas: Multiplication, Leadership Development, and Missional Engagement.
The main focus of the Covenant Partners meeting is for the Board to hear how the Spirit is working and leading the members of the church through a discussion about the Ends toward which Centerpoint is working. The December Newsletter included the Global End in the Policy Manual that directs the work of the Board. This Global End is:
Led by the Holy Spirit and guided by the Mission and Vision of Centerpoint Church, the Board of Elders covenants with the congregation of Centerpoint Church to support and oversee the work of all Centerpoint ministries, missions, and committees. This will result in the effective implementation of the Mission and Vision of Centerpoint Church. Emphasis will be placed on the wise stewardship of time, talent, and treasure.
This Global End is further broken down into five specific areas called Ends Policies that help to answer the questions: "Why does Centerpoint exist?" "For what purpose does Centerpoint exist?" "Who does Centerpoint benefit?" These Ends policies direct the work of the Board and the purpose of Centerpoint. Those 5 Ends are: Worship, Discipleship, Missional Engagement, Multiplication, and Healthy Culture. The Board desires to have a conversation with the Covenant Partners explaining the Ends and seeking input from the partners around these Ends.
The Board continued its study of Policy Governance by studying another one of the four main parts of Policy Governance called Executive Limits. In Policy Governance, the Board creates Ends – results the Board wants to see that answer the question of why Centerpoint exists and who benefits from our existence. Then the Board writes Executive Limits…limits within which the Lead Pastor needs to act. The Executive Limits are outlined and specified under the Global Limit which states:
The Lead Pastor will not cause or allow any practice, activity, decision, or organizational circumstance which is either unbiblical, unlawful, imprudent, or in violation of commonly accepted business, professional, and church ethics and practices, or endanger the organization's ability to achieve the Ends.
The Board decided to spend meeting time each month to look closely at each of the specific Limits in our Policy Manual, discern if it is clearly stated and useful for the workings of Centerpoint, and monitor how Jamie is complying to the Limit.
The Board designated persons to be on an Audit Committee to look over the financials for 2021-22. They will be meeting soon to complete that work. The Board also designated persons to be on the Nominating committee. They will begin their work in March to fill 2 Board positions that will begin in July 2023. Catherine Bloom and Leanne Mouw have fulfilled their terms on the Board in June 2023 and replacements for them will be presented at the Annual Meeting in June.
The Board was informed that Eric Walhof will be taking a new position within his company and will be moving out of the Sioux Center area next summer. As a Board, we sincerely say "Thank you" to Eric for his work on the Board this past 1½ years. His willingness to do whatever he could to help, the wisdom and experience that he brought to the Board, his heart for Centerpoint church, and his love for Christ were always evident and greatly appreciated.
According to the Bylaws Article 5 Section 3 "If an elder is unable to complete a term the current Board of Elders will select his/her replacement." The board has asked Eric Hietbrink to be Eric Walhof's replacement effective immediately and Eric Heitbrink has graciously accepted this position. Please pray for Eric Walhof as he faces transitions in his work and family life, and pray for Eric Hietbrink as he joins the Board.
As we start a new year, we take time to reflect on the past years. As a Board we are grateful for each member, regular attender, or new person who attends Centerpoint. It is our sincere desire to work with you to make Christ known as we humbly serve on the Board. Thank you for your prayers and willingness to help us in our work and we look forward to 2023 in anticipation of what God has planned for Centerpoint church.
Welcome Eric Hietbrink to the Board of Elders!
I have been worshiping with Centerpoint Church since 2012. My wife, Sarah, and I have 3 children: Braedon, Brinley, and Brecken. I work as an insurance agent for Perspective Insurance. Sarah is a Nurse Practitioner at Promise Clinic.
I have a passion to make the love of Jesus known across all generations in our church. I have enjoyed serving in AWANA, Youth Group, and Care Connection roles at Centerpoint.
My desire is for Centerpoint to be a welcoming church for all generations. A place where transformation and growth happens and it changes peoples lives.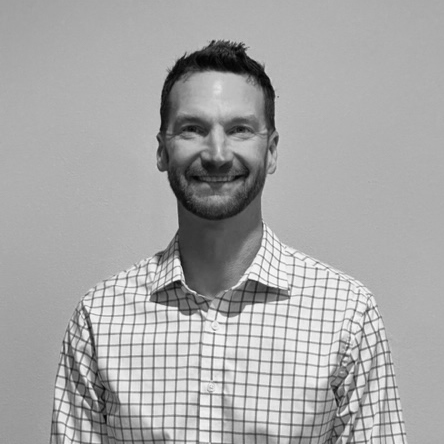 Financial Update
We are currently 7% behind in giving.
Community
A Closer Look at: Real Life Discipleship Training
As we continue to filter all we do through our mission and vision, both of our campus pastors are invested by providing opportunities for adult discipleship. Pastor Cy is leading one of these opportunities-Real Life Discipleship Training. Read on below to learn more about what this opportunity offers.
Part of what Jesus has asked us to do as followers is to become disciples who make disciples. But what does that mean? What does that look like? Real Life Discipleship Training is a 12 week class that will equip you with the language and tools to invest in those around you who want to grow in their discipleship journey. It's also an opportunity for us to understand where we are in our own discipleship walk.

Spiritual maturity has nothing to do with our age and everything to do with how we are growing in our relationship with Jesus. Learn what it looks like to be a spiritual infant, a spiritual child, a spiritual young adult, and a spiritual parent. You will also learn how we can move from one stage to the next and how can we help someone else move to the next stage in their journey.

A workbook is used to help facilitate this small group and it lays out each day's work to be really attainable for anyone. It's about 15 minutes a day, 5 days a week. The work is worth it and the fruit is life long.
New sessions of Real Life Discipleship Training start next week. Follow the link to get registered for the time and location that works best for you!
Centerpoint Church Playdate!
Would you like to get to know more families at Centerpoint Church? If so, we'd love to invite you to our Centerpoint Church Playdates at the Sioux Center campus!
We'd love for you to come with your kids and connect with Centerpoint families from both campuses at our awesome new indoor playground! Register for the dates that work for you by clicking the button below.
**Adults must be present with kids, no drop offs please.
All ages are welcome. We hope to see you there!
Come join the Centerpoint team!
Are you interested in being part of the Centerpoint Church team? We're a small team of people who love Jesus and want to make Him known. We're all about supporting the mission and vision of our church, encouraging each other, and having a little fun while we're at it.
We are looking for a new Facilities Manager! Could it be you or someone you know?
Click below to check out the full job description.


Looking Ahead
Soup & Pie Fundraiser