Newsletter
celebrations

Kidzone
We celebrate the great year everyone is having at Kidzone!
This year we a made shift to focusing on STEM activities for small group time. The kids have really enjoyed all of the opportunities this has brought!
We are so thankful for the Dordt and Northwestern students and our community volunteers who continue to invest in all that happens through Kidzone!
If you'd like to see what's happening more frequently, like and follow our Facebook page!
If you are intersted in volunteering, contact Amy, the Director of Kidzone.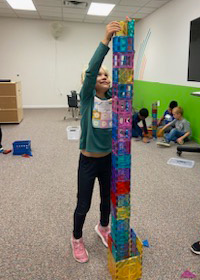 The kids worked together to figure out how tall a structure they could build with Magna Tiles. They were challenged to think about how to make it stable as it grew higher!
This photo shows one of the kids using a cardboard ramp to test the cart they built from Legos. They learned about building a strong cart and about how the slope of the ramp impacted speed.
Team work makes the dream work! Each team was given strings and rubberbands and were challenged to figure out a way to build with the cups without using their hands.
Baptism
In October, we were blessed to celebrate the baptism of Dakson Rozeboom, son of Todd and Allex and, little brother of Reese.
New Members
We are happy to welcome Josh and Jennifer Dorhout and their daughter, Daphne, as members of Centerpoint Church! Be sure to say "hi" when you see them around.
Connect Worship & Game Night
Thank you to all who came out for our Connect Worship and Game Night at the Hawarden campus! We had a great time!
As Sarah, Ytsje, and Phyllis (the Centerpoint Kids and Students staff) were preparing for the evening, the word "testimony" kept popping up - specifically their testimonies about how they were experiencing God working and moving in their lives right now. It was great to hear from them and we hope you felt encouraged to share how God has been working and moving in your life as well!
We have so much to celebrate from this night! We celebrate the opportunity to come together as a church to hear testimonies! We celebrate how Nicole, our worship intern, and her team of Dordt University students led us in a sweet time of praise and worship. And we celebrate having time to fellowship around some games and delicious snacks!
Centerpoint Students Fundraiser
Thanks to everyone who came out and supported the Centerpoint Students Tailgate Fundraiser on October 29!
We celebrate that we are part of a church and community that invests in the discipleship of young people!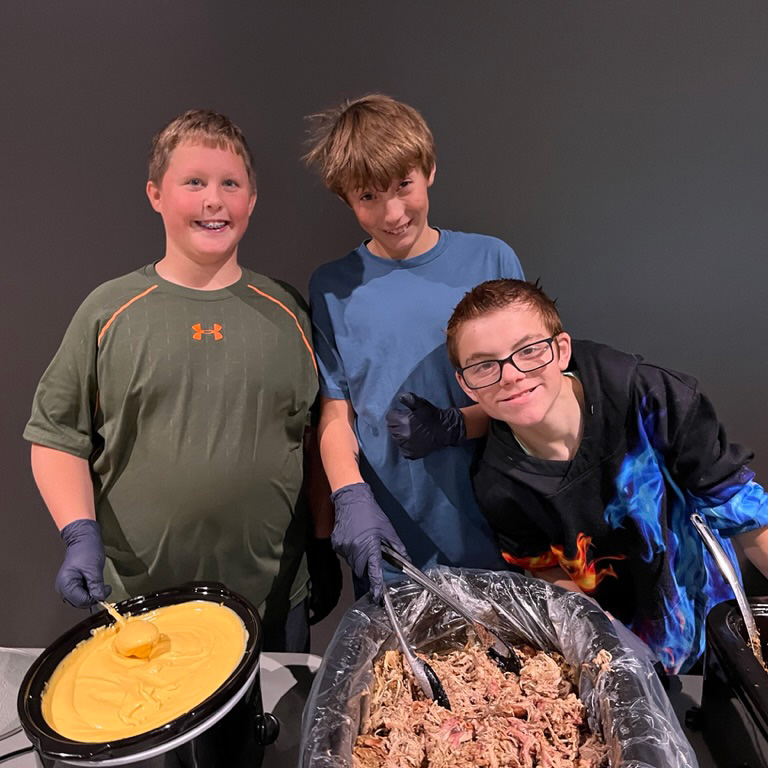 Get Involved

Board Update
Education
The board of elders met on November 12, 2023. We are currently using two sources for the education portion of our agenda. One is a video series on policy governance and the other is a podcast series from a group called The Unstuck Group. We are including the links to those sources in the newsletter and would encourage you to take the time to listen to them as well.

Principle 6 – Define and Delegate The Challenges of Church Decline
Ends Review
Each month, we rotate reviewing one of the five Ends of Centerpoint. This month we reviewed "Multiplication" – Centerpoint is a multi-site ministry with people at each site who are spiritually healthy and demonstrate knowledge of existing for a purpose beyond themselves.
Horizon Network
Centerpoint is part of the Alliance of Reformed Churches (ARC). There are several "Networks" under the umbrella of ARC and Centerpoint is part of the Horizon Network. Recently, the leaders from the churches in our network met at Centerpoint for a Network update. It was an opportunity to continue building relationships within the network. These relationships are important as we potentially do joint ministry with the churches in our network. A good example of joint ministry is the partnership that Centerpoint has with New Life offering Awana and middle school student discipleship on Wednesday nights.

Covenant Partner feedback
We continued our discussion on the feedback we received at the recent Covenant Partner meeting. We will continue to discern what we hear from our Covenant Partners as we think about the one to five year vision for Centerpoint.
---
Meet The Staff

Ray Badudu
We are excited to welcome Ray to our team as our Director of Worship! Take a minute to read below and learn a little more about him.

What made you interested in joining the Centerpoint team?
Considering the history I've had serving this church with this team over the past 6 years, I wanted to join the team to continue shepherding people to know Christ and make Him known. In my role, every song chosen and led serves a purpose in our discipleship journey with the Lord. It's a unique opportunity to support God's Word and how He seeks to refine us. It's an honor to serve this body with this team.

What are some things that bring you joy?
Playing my instrument without singing is cathartic for me. I find it to be a place of joy and rest, regardless of where I'm doing it. Other things that give me joy are getting to know someone over coffee/a meal, putting on a good outfit, and brewing a cup of coffee using my Chemex.
What has God been teaching you this past year?
God has been awakening my heart to His kindness. I struggle to fully receive love, and He's been reminding me that He is gentle and lowly in heart (Matt. 11:29b).

What do you enjoy doing outside of work?
I love spending time with my wife, Megan. We're at a stage of life where we don't have children yet and we try our best to be intentional with one another. We love food, so trying to make new recipes at home or going to a new restaurant is one of our go-to activities. I also love running/jogging and I try to run around 25 miles a week. I love that it gets me outside and that it affords me some alone time to be with the Lord or listen to a podcast.

What do you think will be the most exciting/rewarding part of your ministry?
I'm excited to collaborate, ideate, and dream with the music and production team members. The most rewarding part of worship ministry will be seeing how Sunday worship becomes a cornerstone to people's weekly rhythm and the songs we sing become pillars to our discipleship journey.
Community

A Closer Look At Discover Centerpoint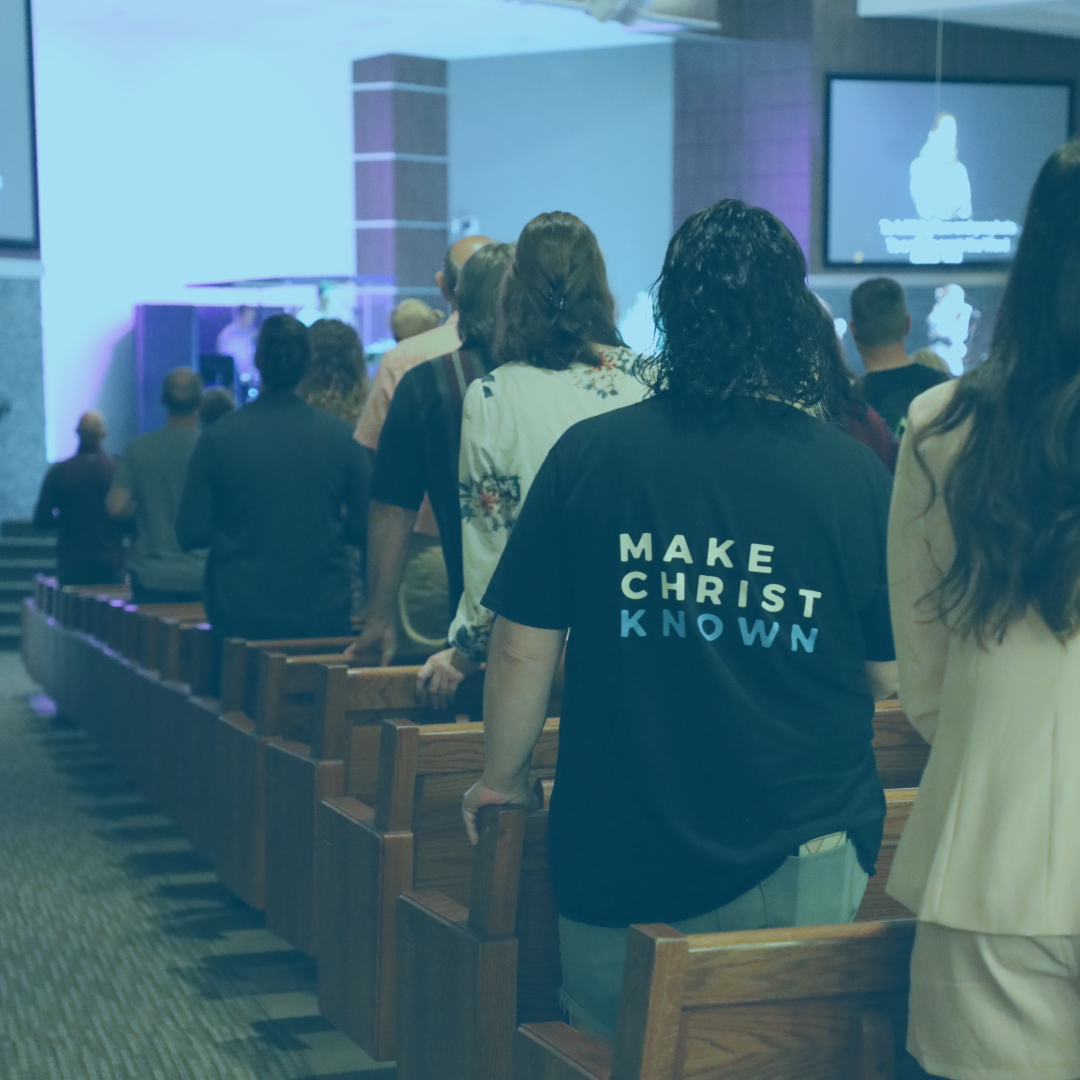 Jesus' final words to his disciples are always captivating. He said: "Go, therefore, and make disciples of all nations, baptizing them in the name of the Father, and of the Son, and of the Holy Spirit, and teaching them to obey everything I have commanded you. And, surely, I am with you always, to the very end of the age." This command is the heart of Centerpoint Church and our mission to Make Christ Known. Jesus' command is why we do what we do.
At Centerpoint Church, we find our purpose in knowing Christ, growing together, and reaching beyond ourselves to help others do the same. We communicate this regularly, and the question remains for many: "How do I that?" or "Where can I get plugged in?"
Discover Centerpoint is a way that we answer these types of questions. Discover Centerpoint is a 3-session course offered throughout the ministry year as a way of helping you discover your purpose or find an on-ramp into participating more intentionally in what God is doing here at Centerpoint Church. Each session is facilitated by a Centerpoint Church covenant partner and includes lively discussion with other people for the sake of knowing Christ, growing together, and reaching beyond ourselves.
One misunderstanding is Discover Centerpoint is only for newcomers. Every person is invited to participate in this course. One couple who has been a part of the church for quite a while said, "We enjoyed meeting with others and getting to know them better. We have been regulars at Centerpoint for many years, but what is covered in Discover Centerpoint is a great reminder of why we do what we do so that we can Make Christ Known."
For one new family, Discover Centerpoint helped cement our "why." She said, "From what I've seen at Centerpoint, the mission, vision, and values (the 'why') are not just on the wall, they are reaffirmed from the stage and embedded in all programs, activities, and interactions. That 100%, all-in commitment to the 'why' and what we believe God is calling us to is one of the things that has really stuck out to me about Centerpoint."
Sessions usually take place after worship at each campus and last about an hour. More three-week courses will take place after the New Year, but you still have one last chance to participate in 2023. On December 5, from 6-8:30, all three sessions of the course will be offered at each campus. Register using the links below or at Next Steps at each campus.
Sioux Center Registration Hawarden Registration
---
Holiday Food Delivery
Centerpoint Church's Food Delivery Team has been working in partnership with Hope Food Pantry and Promise Community Health Center for more than a year delivering food to area families that experience food insecurity and lack transportation to drive to the food pantry. Each month the need for our services has increased. In October we delivered to people in nine communities.
As we approach the holiday season, we invite you to join us in this work. We have two opportunities to serve on November 21 and December 19. If you are interested in joining or learning more, please contact Jen McCoy.
Centerpoint Kids Christmas Programs
Both campuses look forward to the kids hosting their annual Christmas programs! This is a great opportunity for each of them to engage in the areas where they feel gifted!
Our Centerpoint Kids, ages 3 years through 5th grade, are invited to sign up to lead our church through service, hospitality, worship, and testimony on December 17 at 3:00 pm.
Use the links below to sign up.
All seniors are invited to attend the Senior Adults Living Triumphantly (S.A.L.T.) Holiday Gathering on Wednesday, December 6, at the Sioux Center campus. We will be gathering at 1:30 pm in Room 99 to sing, to reflect, and to celebrate the incarnation of our Savior!
Our guest speakers for the gathering will be Pastor John Lee of Bethel CRC and his wife, Mary Jo. They will share their story of Mary Jo's journey with breast cancer - both the challenges it has brought to their young family and the blessings they have received in this season.
The Crown Pointe Singers, under the leadership of Dave Netz, will also be joining us for a time of joy filled Christmas carols!
Please make plans to join us and invite a friend for what is sure to be a great time of fellowship and celebration!
Looking Ahead

Save the date
Thanksgiving Eve Worship: 6:30 on Wednesday, November 22, at the Sioux Center campus
Centerpoint Kids Christmas Program: 3:00 pm on Sunday, December 17, at both campuses
Christmas Eve Worship: 9:30 am on Sunday, December 24, at both campuses


---
Fall/Winter Ministry Breaks
No Kidzone: November 21 & 23
December 14 through January 9
No Awana: November 22
December 20 through January 3
No Centerpoint Students Sioux Center: November 22
December 20 through January 3
No Centerpoint Students Hawarden: November 26
December 24 through December 31
No Centerpoint Kids (except nursery): December 24 & 31

Centerpoint Church Playdates
The weather is cooling down, but that doesn't mean playdates have to stop! We have opportunities for you and your kids to come to connect with other families and enjoy the indoor playground at the Sioux Center campus. Click below and get signed up for the date that works best for you!
---
Opportunity to Support Sioux Center Christian School Families
SCCS Centerpoint families are holding a Thanksgiving fundraiser on Sunday, November 19 and 26 at the Sioux Center campus. Please join them in Room 120 after worship to get to know each other and learn more about partnering!


---
Upcoming Changes for Central Services Office Hours
Closed:
Thursday, November 23
Monday, December 25
Monday, January 1