Plan Your Visit
At Centerpoint Church, our Sunday morning services are a great time for you and your family to connect with God and others. No matter where you're at in your relationship with God, we'd love to see you and connect with you on Sunday mornings!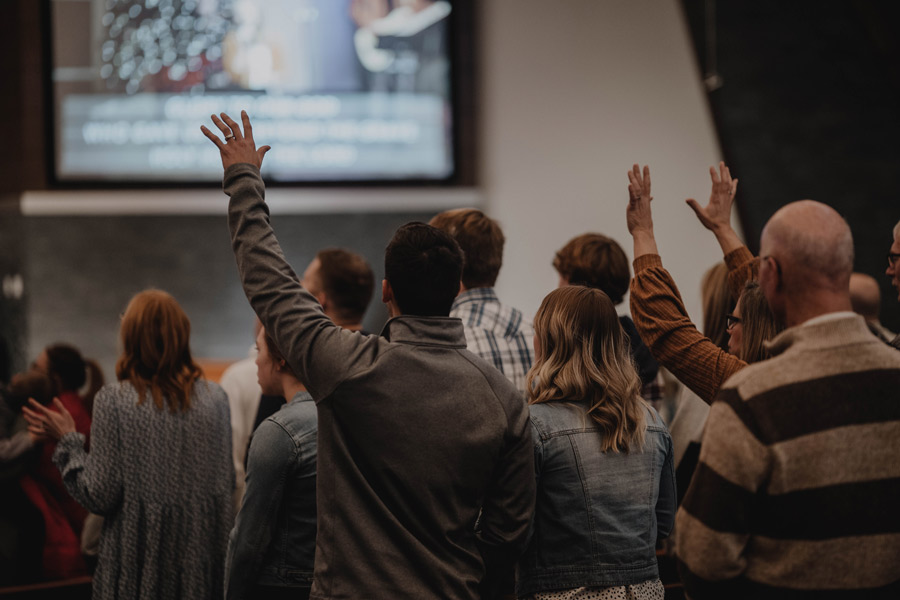 Whether it's your first time at Centerpoint or you've visited us a few times, we can't wait to see you in service! Here's what you can expect:
A casual atmosphere
Practical biblical teaching

A life-giving community committed to making Christ known
SUNDAY SERVICE
In our weekend services at each campus, you can expect to be greeted in a casual and warm environment. Whether you're looking for the restrooms, the worship center, the coffee bar, or the kid's check-in, our friendly greeting team and easy-to-spot signage are there to guide you throughout our campuses. Service typically lasts about an hour and consists of engaging worship and practical teaching in a multigenerational, friendly congregation.
WHAT TO WEAR
There's no need to worry about dressing up—we encourage you to come as you are! Whether you're wearing jeans and a t-shirt or chinos and a button up, you'll be invited to be a part of our congregation.
GET CONNECTED
After service, our pastoral team would love to meet you at the Welcome Center. Drop by to be greeted by our team. If you're unable to make it, we encourage you to fill out a connector card so that we can keep you in the loop on what's happening at Centerpoint.
FOR KIDS + STUDENTS
Kids
We want to help you and your family find a community where you feel cared for and encouraged as you grow together. For kids who are infant–5th grade, we have our Kid's ministry area with age-appropriate music time and Bible lessons. After stopping at the Kid's Check-In, you'll be able to rest easy knowing that they are in a safe and nurturing environment.
Students
Middle and high school students have their own Sunday morning experiences that encourage them to build community with other students and grow together in Christ. We also invite middle and high school students to join us on Wednesday evenings.
locations



SIOUX CENTER CAMPUS
160 10th St. SE, Sioux Center, Iowa
Services
Sundays at 9:30 a.m.



HAWARDEN CAMPUS
400 10th St., Hawarden IA
Services
Sundays at 9:30 a.m.
PLAN A VISIT
We would love to connect with you during your visit! If you'd like, we encourage you to fill out the form below so that we know you're coming! Someone will reach out to you to provide more detail and answer any questions that you may have.